BLINDER X-TREME
BLINDER X-TREME Laser Jammer
---
No more speeding tickets!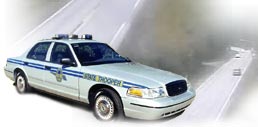 The new BLINDER X-TREME includes:
2 (plug in) laser jammer modules (plug in), interface module, Audio and LED (plug in) alerts, Power on/off switch, leveling device (plug in).BLINDER X-TREME is ideally suited for front laser jamming on cars and pick up trucks.


Two Heads Are Better Than One!
With The BLINDER you now can avoid all the police laser guns and automatic photo laser traps!
The BLINDER is easy to mount and easily serviced. The built-in self-test function guarantees reliable and complete protection anytime you need it.
The two BLINDER laser-jammers units melt aesthetically into the cars front. They are small, hardly show's, but they do their job better than any other shows.
The Blinder's infrared pulses are arguably the strongest available anywhere for non-military product technology. You get a laser-jamming shield in front of the car that prevents all possibilities to measure the car's speed.
When the ignition is turned on, the upstart self-test function (STF) will tell you that the BLINDER is ready.
BLINDER is on stand-by until a police laser gun or one of the automatically photo laser speed traps hits the car. Now the BLINDER starts to do its job.
The Laser Warning System (LWS) tells the driver, that a laser gun is operating near him. He may want to slow down.
The Infra Red Detectors transmit the incoming laser pulse frequency to the built-in computer. The optimal jamming pulse (APS) is now selected.
Because the jamming pulse is transmitted only when the laser gun is active, it has become possible to apply an extremely powerful return-jamming pulse signal.
The police laser gun or photo trap cannot measure the speed, and the driver can continue without a speeding ticket.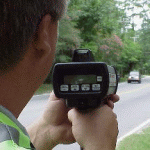 NEW FEATURES & BENEFITS:
Detects all laser guns made today in Europe, Asia and USA/Canada.
Scans constantly for laser acquisition.
Very small package for easy, hidden installation.
Jams all laser guns at any distance.
Locks on to exact frequency of laser gun for effective jamming.
Jams constantly when laser is detected.
Detailed performance report appears below, if you're interested.
Dual Laser Jammer Modules provide full frontal coverage on license
plate and headlights

---
*Certain restrictions may apply in certain states – check with your local authorities!