M-100 WIRELESS REMOTE LASER JAMMER
M100 Wireless Laser Jammer
| | | |
| --- | --- | --- |
| | | Sale! $299.95 |
---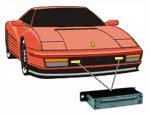 No more speeding tickets!
1 year ticket rebate!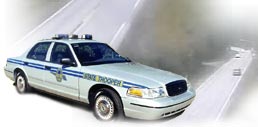 The M-100 is the only Wireless Remote laser jammer on the market today. The M-100 comes standard with 2 jamming heads, giving you a grand total of 16 IR jamming LED's. We are so confident in the M100 effectiveness, We are so confident in the M-100 effectiveness, we have included free with your purchase, a one year ticket rebate program which will pay any ticket you receive for one full year. (some restrictions apply)
Perfect defense against any police laser gun, this effective laser jammer will block any laser, preventing the laser gun from displaying a speed.

NEW FEATURES & BENEFITS:
Remote cigarette lighter plug panel
(easy installation).
Detects and jams speed laser guns.
Visual and audio alert.
Self diagnostic start up sequence.
1 year warranty from manufacturers defects.
1 year ticket rebate program.
Drill free mounting option.
Compact jamming heads are 50% smaller for easier installat.
User friendly installation.
Works in any weather condition.
upgradeable for REAR Jammers
2 transceivers ( 4 laser detectors installed) with integrated laser detector and jamming.
All electronics concealed by epoxy ( 100 % protection )
Easy replacement of the lenses ( removable lenses)
Alerting you of a laser threat. You can then slow your vehicle .
to a safe speed while avoiding a speeding ticket Features.
Transmitter type : 2x8 infra red jamming diodesMicroprocessor with jamming technology.
Laser operating : 904 nanometers.
Power requirement :12 volts.
LED indicator for power on and laser alert.
against all types of laser guns.
small and light and it is much easier to hide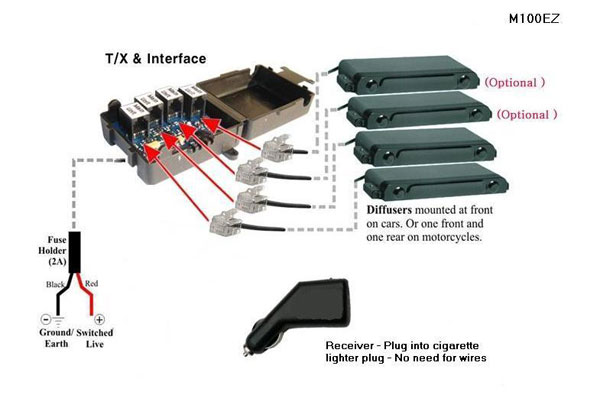 ---
*Certain restrictions may apply in certain states – check with your local authorities!